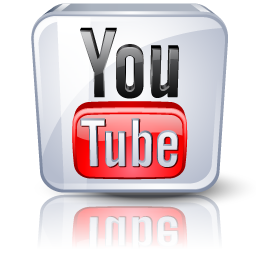 YouTube is the number two most visited website on the Web for a reason… and that is that it's fun and useful, but its not just for kids and non business people.
In the age of the internet, marketing has been truly transformed. Social networking and blogging strategies that use search engine optimization are the most typical methods of marketing online, but there are far more interesting ways to market your website or business on the web, including video. YouTube is the web's top site for streaming user-generated video content, and has been used as a springboard for many successful entrepreneurs and businesses.
Because YouTube has viewers from every walk of life, it's an extremely effective way to get your content seen by a wide array of people. Some videos become so popular so fast, they're more commonly called "going viral", that even people who aren't avid internet users have heard about them. Viral video marketing is a great way to get yourself noticed by a huge amount of people in a very short amount of time. This is great news for any freelancer or business that is looking to get its name out there!
The art of viral marketing is a tough business and with around 50,000 uploads each day to YouTube, it's difficult to get your video noticed right away. With the help of blogs, forums, social networks, email, and word of mouth, videos can become viral rather quickly. This is not without work, however.
How can I use YouTube to promote my business in France?
The benefits of delving into the viral marketing strategy are numerous. Not only will you reach a large amount of diverse people, but your company's name can become the topic of many conversations overnight. If your video becomes viral, chances are people will discuss it with their friends and family who they think might find it interesting.
Thus, viral video marketing is a highly effective way to get your brand name into the world, or keep it there.
With the resulting traffic that is sure to head to your website, your business is sure to grow as people become more acquainted with your products.