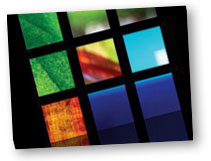 As we approach the end of 2012, the work coming through the door doesn't seem to be stopping.  We had a quiet start to the "new season" in September after our annual summer break.  The usual 1st September rush just didn't happen this year and it seemed to be the same across the board – in property, in yachting and even in small business.
October was a different story and since then we've booked in work to take us well in 2013.
Envirocare MS were the first of our long standing clients to sign a new web design & development contract with us, developing a new CRM and client login for their new website – looking to go live early 2013.
Go-Nice have also committed to redeveloping their property rental website, soon to be with online booking and owner login for managing properties.
Having just relaunched Adams & Adams and in the final stages of YFSOL, both having new WordPress CMS developed the future looks bright.