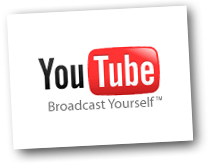 This video really summed up one of my reasons for moving to France and how some people have REALLY bad days in the office – especially when it comes to computers!!!
[youtube]http://www.youtube.com/watch?v=D4a1z7NLnNk[/youtube]
If you're spending over 50% of your time updating your website, creating marketing material and wasting time in the office on your PC, then its time to rethink your business. Using an external web design company or graphic design company to take care of all your marketing and advertsing needs takes the hassle out of life and you can rest assured that you are in the best of hands.
Based in Cannes, in the south of France, Pure Design International are an independant advertising agency specialising in website design, advertising and graphic design.
This is what one of our clients had to say about us:
We were looking for an english speaking webdesigner so we selected Pure Design to deal with our advertising when we arrived in France in August 2006. Pure Design dealt with everything relating to the launch of our new business from logo design, brand name, signage, website design and stationery. As advertising is very important to Eden we have entrusted this important work to Pure Design who ensure that we have the best possible advertising our budget can afford. As a business, we can fully recommend Ben who has looked after us so well.
Roy B. – Director – Eden Garden Design and Build
If you DO just have a bad day and end up wrestling with your PC, you may want to call Riviera IT Solutions afterwards!!!