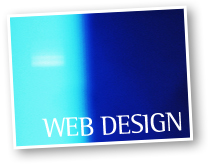 Pure Design are delighted to showcase their latest Website Design Portfolio.
The team have been busy launching and redesigning websites from Luxury Property Agents to Cupcake Creatives, from Lawncare Operatives to Luxury Yachting Suppliers.
PROPERTY
Home Hunts – Luxury Search Specialists
Sotheby's Provence Verte
Town and Country Property France
Elite Estates
YACHTING
Sunseeker France Group Marketing
Riviera Yacht Support
LUXURY LIFESTYLE
MZ Architecture
Ellisium Partners
Bellissima Babe
FOOD & WINE
Domaine de la Pertuisane
Totally Cupcake
PHOTOGRAPHY
PhotoLumiere
Resolution 06
Feel free to contact us for our current projects and follow our design team as we put together and launch our Latest Web Sites.
You can also look at our website design and branding case studies > ongoing updates.