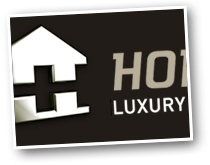 Pure Design are proud to relaunch the new and updated Home-Hunts website. The development and design has been several months in the making and some of the new features include:
– Mobile friendly design
– Interactive maps and search features
– Property Showcases
– Interactive Meet The Team section
– NEW Little Black Book client login
– NEW Property Investment section
Home-Hunts Managing Director, Tim Swannie said: "Having worked with Pure Design for a number of years, I cannot speak highly enough about their professionalism and attention to detail. Ben and his team are full of great ideas and are great to deal with. Even when we put them under fairly strict time constraints, their work was still delivered on time, to its usual high standard."
The website has been so well received around the world that Home-Hunts have been put forward as the Best Agent and Best Real Estate Agency Website at the upcoming Property Awards.
All the best to Tim and his team at the awards ceremony and for the year ahead.