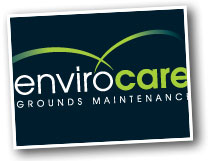 The team at Pure Design are delighted to relaunch the new Envirocare and Envirocare Franchise websites.
3 months in the making, the new websites boast a bespoke CMS, with user login and access for all franchisees.  Each user has a mini site to promote their own area of grounds maintenance.  The sites, also use the powerful WordPress blogging platform for their news pages.
Having worked with Envirocare from initial branding, marketing, advertising and continued print support, Pure Design are proud to support Envirocare with this latest marketing launch.
"Our new website has a professional modern approach that reflects what Envirocare Maintenance Solutions is all about. Hugely impressed with Pure Design, Ben Collison has the flare and attention to detail that is irreplaceable. Pure Design will continue to be our design consultant for all our presentation needs, providing on the spot suggestions and completing tasks saving time for our office staff and producing a first class finished result." David Yates, Managing Director