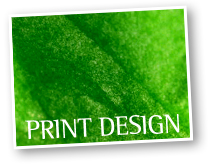 As the conference season starts in Cannes on the French Riviera, many companies are preparing their pitch to the millions of visitors to the Palais.
The stand designs should have been organised and booked in advance, the client list invitations should have been sent, the flights should have been reserved and paid for….. everything should be ready in place.
But year after year, companies turn up in France without marketing material  having left their presentation folders back in the office, having lost their business cards during the flight, having been let down by delivery companies and couriers.
Pure Design International are working with some of the leading printers on the French Riviera and can provide a hassle free solution to all your print requirements.  We provide posters, stand backdrops, banners, signs and vehicle wrapping from our selected large format print partners.  We provide brochures, presentation packs and marketing materials from our preferred full colour print partners.  We can even offer last minute business cards, stationery, flyers and brochures from our digital print partners.
The result in an all in one complete service… in english and hassle free!  Delivery to Cannes, the Palais or your residence can be organised without you having to mess around with taxis, delivery drivers or security issues….
We are proud to be partners with some of the world's largest design agencies when it comes to printing on the French Riviera. Here are a few comments from some of the companies visiting the salons in Cannes:
It was an absolute pleasure working with Pure Design International. We had a very tough request with very short time frame and Pure Design met our challenge with outstanding service and delivery. Pure Design International is a trusted name at our studio that we highly recommend to our clients.
Whitney Geller . Project Manager
BRUCE MAU DESIGN

On behalf of the entire Tap It team I wanted to thank you again for all the effort you put into making sure we got our marketing materials on time as well as facilitating the storage of the brochures for us. Everyone was impressed with the brochures! Thanks again.
Deborah Smith . Sales Manager
TAP IT FAME

We will definitely keep you in mind for any future work we have – You have provided excellent and prompt service and have been extremely helpful.
Sam Stewart . Assistant to the Direction
AMAZE TV