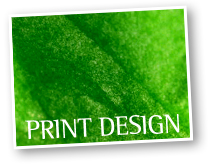 I was having 'aperos' at a friends last week when he mentioned he'd just had some business cards and letterheads designed and printed. My face obviously said it all as he hid behind his glass of pastis and declared, "I really wish I'd asked you to do them as I think I paid too much….."
Further questions revealed that my friend had paid just over 4000€ for 1000 cards and 1000 letterheads. They were nice – silver foiled and a classy 175gsm wove paper but 4000€???? I quickly made some calls and came back to him with a quote of 475€ designed and printed. If it hadn't been for the fact that his company had actually paid for these cards, I think he would have tried to drown himself in the large bowl of punch nearby.
You see my friend works in the yachting industry as a captain for one of the leading yacht management companies here in the south of France. My wife worked for a time in the yachting industry and it was a fascinating insight into this world of luxury and free champagne. And it doesn't take an expert to see there is a lot of money flying around the decks – not hundreds, not thousands, but millions…. whether companies pay 400€ or 4000€ for some stationary doesn't seem to make much difference, and unfortunately there are many companies willing to take advantage of this fact.
At Pure Design International, we work closely with 2-3 trustworthy and high quality printers. Whilst quoting this week on a company's folder, we managed to save our client 1360€. He had originally been quoted 3 times the amount. We design brochures and websites for many of the large yacht brokerage, yacht maintenance and yacht management companies here in France and Monaco and are always keen to work within budgets offering an excellent service at an excellent price.
So whether its that people are being taken advantage of, whether it's their lack of knowledge into how much print and design costs, one thing is certain – if you don't do your research and check your quotes, people might just add a zero!