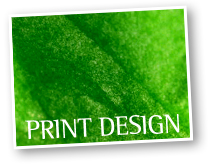 One of the hardest questions for designers to answer is 'how much does a logo cost?' I would say its like asking 'how much does a car cost, how much does a holiday cost?' It all depends on your budget, your dreams and whether you want to holiday in the Bahamas or on Canvey Island!
After 4 years of running an advertising and marketing company here on the Cote d'Azur, I still find it amazing when people ask me 'do I NEED a logo?' Visual identity has a huge impact. Think of companies like Apple, Nike, Microsoft and BMW. Their brand is so well known that they don't even have to say who they are, we just know!
The BMW logo, was created and registered in 1917. It is one of the most distinctive logo designs in the world and has been rarely altered, maintaining its original look throughout the company's history. So getting your corporate identity (logo design) right from day one can prove to be one of the most important marketing decisions you have to make.
A well designed logo gives your company a recognisable look. The style of your logo — warm & classical, neutral & modern — allows you to communicate some subtle characteristics of your company.
So to help you with your search for a logo design company here are a few questions (and slightly biased answers):
Should I Create My Own Logo?
Honestly? No! Working WITH your designer will be the most effective way forward. Go to your meeting with the marketing company with ideas, preferences, do's and don't's, and take a range of logos and colours you've found that you like and sketches you've made – you will be blessed with warm mugs of coffee and cakes.
Where to Start?
Many years ago, people weren't very literate so shopkeepers would use symbols to promote their business – red and white stripes to denote a barber shop, a pair of scales for a lawyer, snake around a pole for the chemist….and we still see that in modern day design. A well trained designer will be able to advise you on whether to use icons, elements or images with your logo.
Corporate Colour?
The corporate colour doesn't just apply to the colour of your logo. Consider how the colour might extend to your stationery and marketing meterial. The KULER website might help you chose which colours work together and how to create a corporate colour swatch.
Chosing your logo
I always encourage my clients to take their time and show their logo to anyone and everyone! Your logo design should make you want to use it enthusiastically! If not, go back to the drawing board. Take all criticism and praise of your logo as good advice – there is always time to tweak, change and redo your logo before you launch your company – a rushed and badly designed logo can make or break your company's future!
So how should I choose my logo design company?
In the south of France, and Cote d'Azur especially, there is a fair share of marketing and advertising companies. Some charging 15€ an hour, others charging 300€ an hour. Does cost necessarily mean quality? No! Since January 2008, Pure Design have signed up 6 new clients, who have all moved their marketing accounts away from well known english advertising and marketing companies to our new business account department. The reasons? Value for money, customer care, budget, service (being just a few of the reasons stated).
So before chosing your marketing company here in France, do your research, get references and make sure EVERYTHING is agreed in writing otherwise your advertising budget could end up snowballing out of control.
For a no-obligation, logo appraisal, email or call our sales department for more details: 04 93 60 05 28.