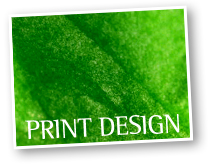 When was the last time someone gave you a business card?  I am sat here trying to think when 'my last time' was, and I realise it was Tuesday night – a friend of mine (who funnily enough has just started up his own design company) gave me his new card and explained that I shouldn't use the phone number stated as he had put a 3 and not an 8.  Thats another topic for a blog….
The time before that I think was 'a vistaprint special'.  Now I know I might get knocked for saying this, but WHO in their right mind would want to promote their business using one of these cards?  I appreciate they ARE free and the print quality isn't THAT bad, but it really is a cheap man's option, a lazy way out and sad to say 'tacky'.  You get to choose a design from a range of templates and drop your name and details in  – all cleverly automated online – no effort needed.
But this is your business we are talking about!  Your business card is probably the only thing you will leave with a potential client or customer.  Do you really want to leave them with a lightweight, single-sided, flimsy business card with Vistaprints details on the back?  Do you think it will leave a lasting impression. Do you think it will leave a good impression?
Business cards are the least expensive and most cost-effective way to build a business, so put some thought into it.  One client, a private chef, includes recipes on the back of his card. Another client with a public relations company, highlights on the back of his cards nine words one should avoid when writing a press release.  Some companies also try a proactive approach with their business cards by including discount codes, or by converting them into coupons. You can track how well cards are used and get a result, instead of handing it out and not knowing if business did come from your business card or not.
If you are looking to have some business cards designed and printed here on the French Riviera around the Cannes, Nice, Monaco, Grasse, St. Tropez area, call Pure Design International on 04 93 60 05 28.
We can design business cards and print business cards within a day (depending on specification) and can offer a range of finishes: Spot UV Varnish, Matt/Gloss Lamination, Block Foiling, Embossing, Die-Cutting, Raised Inks and can also offer a range of substrates: Plastic PVC Business Cards, textured boards (wove, laids, metallic, opaque, mirrored), heavy weight boards up to 800gsm.
To give you a guide, here are a few price options for business cards:
Express Card: 100 Cards, Full Colour – 1 Sided, 350g Matt Board  = 39 euros ht
Luxury Card: 1000 Cards, Full Colour – 2 Sided, 350g Matt Board, Matt Laminated Both Sides = 109 euros ht
Prestige Card: 1000 Cards, Full Colour – 2 Sided, 350g Matt Board, Matt Laminated Both Sides, Spot UV Both Sides = 139 euros ht
Textured Card: 250 Cards, Full Colour – 1 Sided, 350g Board = 109 euros ht (choice of translucent, textured x 3, recycled, chrome x 3)
PVC Card: 1000 Cards, Full Colour – 2 Sided, 500 microns PVC, Rounded Corners = 349 euros ht
Adhesive Cards: 1000 Cards, Full Colour – 1 Sided, 80g Matt Adhesive Board  = 129 euros ht