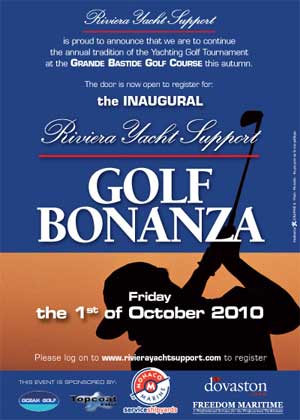 Pure Design will be taking part in the 2010 Golf Bonanza on the 1st October 2010.  Organised by Riviera Yacht Support the tournament will be held at the Grande Bastide Golf Course, offering magnificent views of Grasse, Chateauneuf and Opio.
The event has received a high level of publicity with some of the Riviera's prestigious yachts and yacht agencies being represented.
Photographs and updates of the VIP event will be posted throughout the day via our social sites.