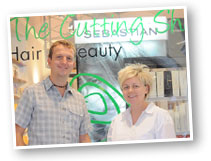 Pure Design visited Nicky Hooper (managing director of The Cutting Shop in Antibes) this afternoon to draw the winner of the September FREE Business Card competition.
This month we decided to draw 2 winners, and the lucky names were:
Victoria Tristram from VCT Design & Kerry Bracken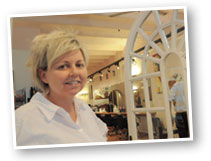 Thanks to Nicky and her team for taking the time out to help with our latest competition.  The Cutting Shop is located at 7 rue Thuret – 06600 Vieil Antibes and has been open for over 15 years.  With almost 20 staff in the Salon, The Cutting Shop provides a boutique service from hair and beauty to nails and online shopping.
We are also offering a special offer to all our competition entries – 50% off their next business card print order (offer ends 1 Jan 2010).