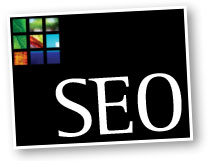 More and more clients are approaching Pure Design to create mobile friendly versions of their website.  No, not iPhone Apps, not websites that just appear on mobile devices, but websites that are designed to perform and be accessible on iPhones, iPads, Blackberrys… you name it.
Take a look here using a PC or Mac: www.tcpf.com – this website was designed by us and the client requested a mobile version.
Now take a look at: www.tcpf.com on a mobile device – this will automatically redirect you to a mobile version of the site. For PC users, you can take a peek at it by going to: http://www.towncountrypropertyfrance.com/mobile/ – and narrow your browser window to as narrow as it will go to create the mobile device effect.
This has raised a number of questions regarding SEO and duplicate content – as some are led to believe there are two 'sites' being indexed. Welcome back Google Webmaster Videos!!! This video will explain that by using your robot.txt file to good effect you shouldn't have any duplicate content issues.
[tube]http://www.youtube.com/watch?v=mY9h3G8Lv4k&feature=player_embedded[/tube]