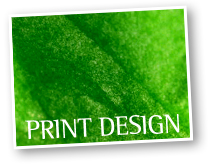 Some of the most interesting benefits of living near Cannes are the countless festivals and congress events. The most recent event, MIPCOM was attended by representatives of Pure Design and new business relationships made.
Having a design and print house here in the South of France, 15 minutes from Cannes puts us in the perfect location for any last minute print requests. Whether you need a banner or just a few hundred flyers designing and printing, no job is too big or too small for Pure Design.
If you or your company is attending MIPCOM, Cannes Lions Advertsing Festival, MAPIC, MIPTV, The Cannes Film Festival, The Cannes Boat Show, or any of the many other events here in Cannes please feel free to contact us and we'll be happy to come and speak with you regarding any print, design or events management you may have.
Pure Design work the Cannes and Monaco festivals alongside Riviera IT Solutions, IT Specialists in the Cote d'Azur providing an all round service to any IT, Telecoms, Internet or Advertsing need you may have.