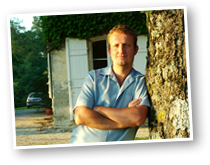 Welcome to February 2010… 6 days into the month, 37 days into the year… better late than never!
The year has started off at a similar pace we finished 2009 with…. we've already signed a new website deal with a luxury yachting company, launched the best kept secret on the French Riviera – Ellisium Partners will be the next big thing on the Cote d'Azur.  We've even rebranded Maria McLean Marketing, Cote d'Azur Villas, Ellisium, Town & Country Property France, BELLISSIMA, ISI, French Dressing and the Yacht Café.
Our web projects have been as impressive too – in the next few weeks we will be launching the new website for MZArchitecture, on the back of their new marketing campaign.  The Ellisium Partners website is up and running and already bringing in some impressive traffic analytics.  Elite Estates and Luxury French Property are two websites we are happy to showcase this month as well as the brochure website Photolumiere for photographer Pat Denton.  The BELLISSIMA Babe website is a developing monster – launched on the 1st January 2010 we are constantly updating pages with new content.
Our largest project in January was the franchise launch of Envirocare Maintenance Solutions.  An established Grounds Maintenance company based in the UK, from the 1st Feb 2010 they opened their doors to the Franchising world.  We worked with Envirocare hand in hand on their online marketing, printed material, nationwide press advertising and rebrand.  All the best to David and his team with this new venture.
We even opened a new office in Provence to cater for the growing website design and advertising needs over in the area – our clients now range from Monaco to Nice, Antibes to Cannes, Mougins to Grasse and now St. Tropez to Cotignac.
On a more personal note, 2010 has started well.  We have our second baby due in 3 weeks although complications mean we might be seeing Collison N˚2 sooner than expected.  Moving house has allowed us to spend more time together as a family and experience a new area of the south of France.
Apologies for the radio silence over the last 5 weeks… its great to be back!